BEST WAYS TO OBTAIN SCHENGEN VISA – APPLICATIONS & PROCESSES
SCHENGEN VISA TRAVEL PORTAL – SCHENGEN INTERVIEW QUESTIONS – BEST WAYS TO OBTAIN SCHENGEN VISA – APPLICATIONS & PROCESSES – schengen visa rules first point of entry – SCHENGEN VISA TRAVEL PORTAL – SCHENGEN INTERVIEW QUESTIONS – can i travel to uk with schengen visa, schengen visa multiple entry, uk visa for schengen visa holders, 4 types of schengen visa, schengen visa validity, schengen visa processing time, schengen visa validity period and duration of stay.
How to easily apply for your Schengen visa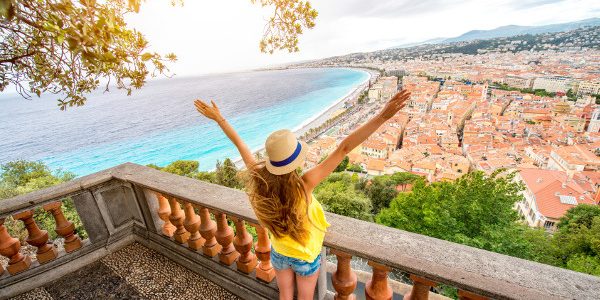 It's a dream of many to travel through Europe. Images of fairy-tale lands, expansive open fields, cobbled streets, age-old architecture and more known attractions than you could ever imagine, the lure of this magical continent appeals to the eye and soul alike.
Travel through the Schengen Zone countries can be as simple as driving along its winding countryside roads, hopping onto the Eurostar train, or taking a 45min flight to your next European city.
But before you get ready for your adventure, make sure to sort out your Schengen visa, so that you can concentrate on the good stuff!
BEST WAYS TO OBTAIN SCHENGEN VISA – APPLICATIONS & PROCESSES
So, who needs to apply?
Anyone from South Africa (and many, many other countries) that wants to visit one or more of the dozens of countries that fall under the Schengen Zone. There are 26 countries in total, and while 22 of them are part of the European Union, Iceland, Norway, Switzerland, and Liechtenstein are not.
Which countries require a Schengen visa?
If you're in possession of a valid South African passport, you're going to need to get your papers ready if your dream holiday destination falls under the following list:
Austria
Belgium
Switzerland
Cyprus
Czech Republic
Denmark
Estonia
Finland
France
Germany
Greece
Hungary
Italy
Iceland
Latvia
Lithuania
Luxembourg
Malta
Netherlands
Norway
Poland
Portugal
Slovenia
Spain
Slovakia
Sweden
What do you need to apply?
The documents and other essentials that you'll need will depend on the country that you're applying to (make sure to check ahead of time), but all basic Schengen applications require the following:
First and foremost a valid S.A passport (not older than 10 years, with at least 3 months of validity left of it after your RETURN date to S.A.)
Afterward Two blank consecutive pages in your passport
Furthermore Two passport photographs
Similarly A Schengen application form
Above all Travel insurance
Finally Finally Copies of previous Schengen visas (if applicable).
Where to apply?
Well, which country are you going to visit? If it's just one, then you need to apply to that country's consulate/embassy.
If, however, you're planning on visiting more than one country, apply at the country's consulate/embassy that you'll be spending the majority of your time in.
BEST WAYS TO OBTAIN SCHENGEN VISA – APPLICATIONS & PROCESSES
Alternatively, if you're planning on spending an equal amount of time in each of these countries, then it would be best to apply for your Schengen visa with the country that you'll visit first.
When should you apply?
Ideally, at least 4 weeks before your trip is scheduled. Please note that you should not apply more than 3 months ahead of time.
How long is it valid for?
Your Schengen visa will be valid for up to 90 days, and you can make use of it over a period of six months. If, however, you've applied for a multiple entry Schengen visa, you may leave and return over the period of six months, but your combined stay must still not be more than 90 days.
What about payment?
At present, the price of a Schengen visa is 60 EUR (about R935) for a short stay of less than 90 days. You will need to pay upfront, and unfortunately, there is no refund if your application is rejected.
Will I need to make an appointment?
If all goes well with your application up until this point, you will then be called in to do your face-to-face interview at the Schengen country's embassy or consulate. During your interview, you will also have your fingerprints taken.
How long does it take?
At the least, it takes about 10 working days from the day you apply until the day that it will be ready for collection/delivery.
And you're good to go!
When everything is ready, you'll be notified via SMS or email and you can either pick your visa documents up, have it couriered to your home/office (have your South African I.D at hand), or have it picked up at the embassy by your appointed representative (with a copy of your I.D, their I.D and a letter of consent).
BEST WAYS TO OBTAIN SCHENGEN VISA – APPLICATIONS & PROCESSES
All you have to do now is make sure to pack your camera in, sunscreen (or ice boots!) and get ready for a Euro-trip of a lifetime. Make sure to tag us in your pictures of the Colosseum in Italy, Seville Cathedral in Spain, Prague Castle in Czech Republic, and more!
*The visa information on this page is not guaranteed. While every effort is made to keep information as fresh as possible, Travelstart takes no responsibility for any of the information being out of date or incorrectly noted. Please make sure to check visa requirements with the relevant embassies.*