BUST Christmas Craftacular at York Hall Leisure Centre | Tower
BUST Christmas Craftacular at York Hall Leisure Centre | Tower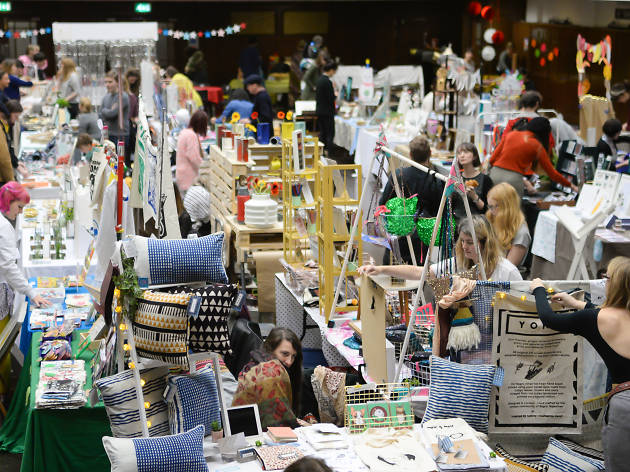 Bust is back with another Christmas edition complete with shopping, DJs and DIY craft workshops to get stuck into.
Get you hands on goodies from the likes of Rob Ryan, Craftivist Collective and the London Loom in the market and check out products that range from screen-printed cushions and jewellery to woven wall hangings and cute clothes for little ones.
Meanwhille once you've bagged some booty, there are plenty of mini masterclasses to check out including gift tag and card Christmas card making with Collage Club and boob baubles making with CoppaFeel and I Make Knots. Workshops should be booked in advance.
yolk hallbust holiday craftacular 2017
bust craftacular la 2016
york hall bust
craftacular brooklyn 2017
london bust craftacular discount code
bust craftacular 2017
bust craftacular brooklyn 2016
lastly renegade craft fair london